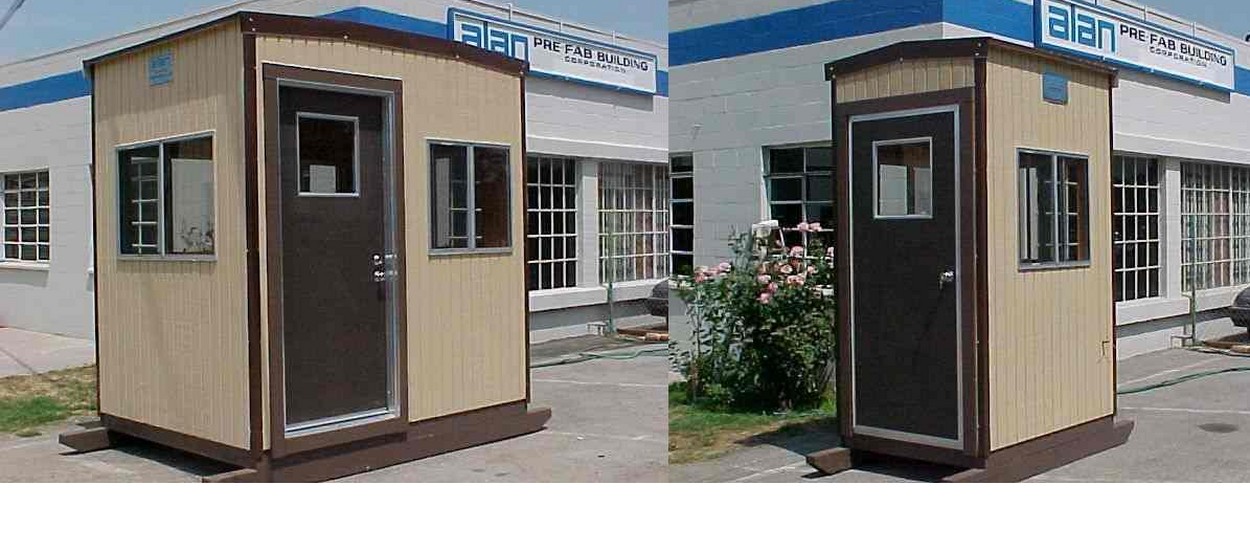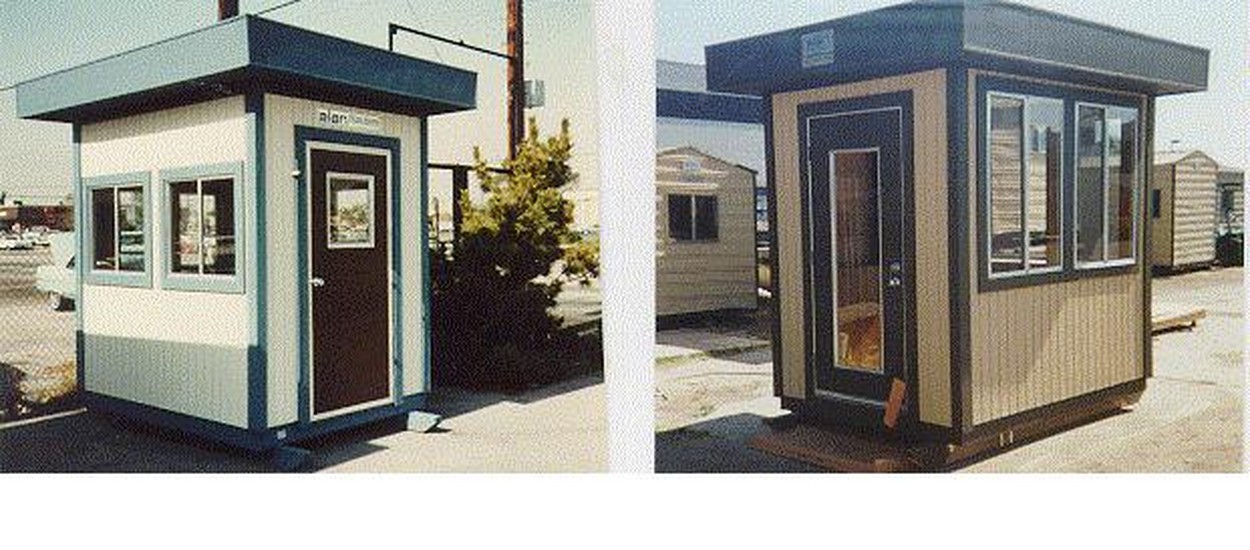 CALL BRET ANDRUS OR BILL ANDRUS FOR A FREE QUOTE ! TEL:

310.538.0333

or

800.992.2526
WHY MODULAR BUILDINGS ?
Prefabricated modular buildings offer savings in time, money and convienience over site built structures. Time is saved using pre-engineered framing systems which don't require the expense of an architect just to get an estimate from a site built contractor. Money is saved from the economies of scale of purchasing materials in wholesale quantities and in labor costs from working in a controlled factory environment. Convienience at the site is achieved by eliminating the noise, clutter and dust from site built construction. Prefab buildings require only one trip to the job site, not scores of trips by workers building on site. And the prefab building can be relocated later when needs change.
Wood Frame Buildings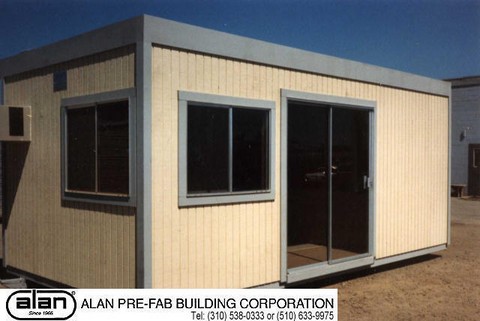 STURDY, LONG LASTING, PORTABLE OFFICES, USEFUL AS SALES OFFICES, JOB SITE OFFICES, IN-PLANT OFFICES. SKIDMOUNTED FOR PORTABILITY

More... Order Form
Mini Steel Buildings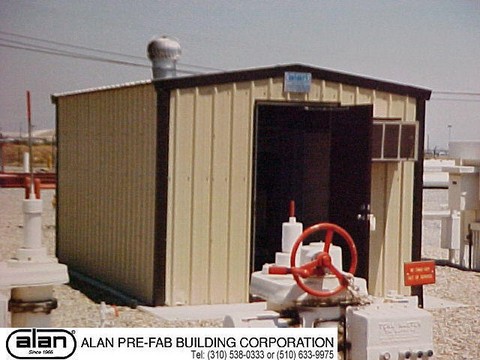 NON COMBUSTIBLE STEEL FRAMED BUILDINGS, DELIVERED FULLY ASSEMBLED. FOR USE AS EQUIPMENT ENCLOSURES, PLC BUILDINGS, LABORATORIES, SCADA ENCLOSURES, PUMP HOUSES.
guard Stations
FULL VISIBILITY GUARD HOUSES. SECURITY BOOTHS, WATCHMAN HUTS & GUARD SHACKS. SKID MOUNTED, FORKLIFTABLE. STANDARD SIZES ARE 4'X6', 6'X8' AND 8'X8'.
Rental Buildings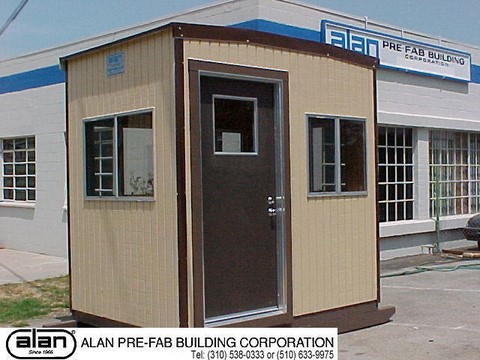 RENTAL OFFICES COME IN STANDARD SIZES, FROM 4'X6' TO 7'x16'. MOST INCLUDE AIR CONDTIONER / HEAT. GREAT FOR RECEIVING OFFICES, GUARD STATIONS, PLANT SUPERVISORS, ENGINEERING TEAMS, ETC
Permanent Offices
WOOD FRAMED PREFAB BUILDINGS CAN BE BUILT WITH 'NO FLOOR' FOR PERMANENT ATTACHMENT TO A CONCRETE SLAB WHEN A BUIDLING PERMIT IS REQUIRED. THIS MINIMIZES OR ELIMINATES WHEELCHAIR RAMPS.
Restroom Buildings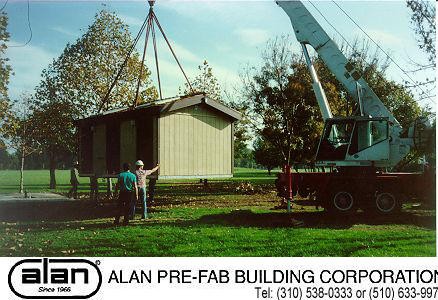 FULLY COMPLIANT ADA RESTROOMS USE COMMERCIAL GRADE FIXTURES. SIZES ARE 8'X8' AND LARGER DEPENDING ON THE NUMBER OF FIXTURES. TOILETS ARE WALL HUNG IF THE BUILDING USES A CONCRETE SLAB FLOOR, OR FLOOR MOUNTED IF THE BUILDING IS ON SKIDS WITH IT'S OWN FLOOR.